Mater Health Services North Queensland Ltd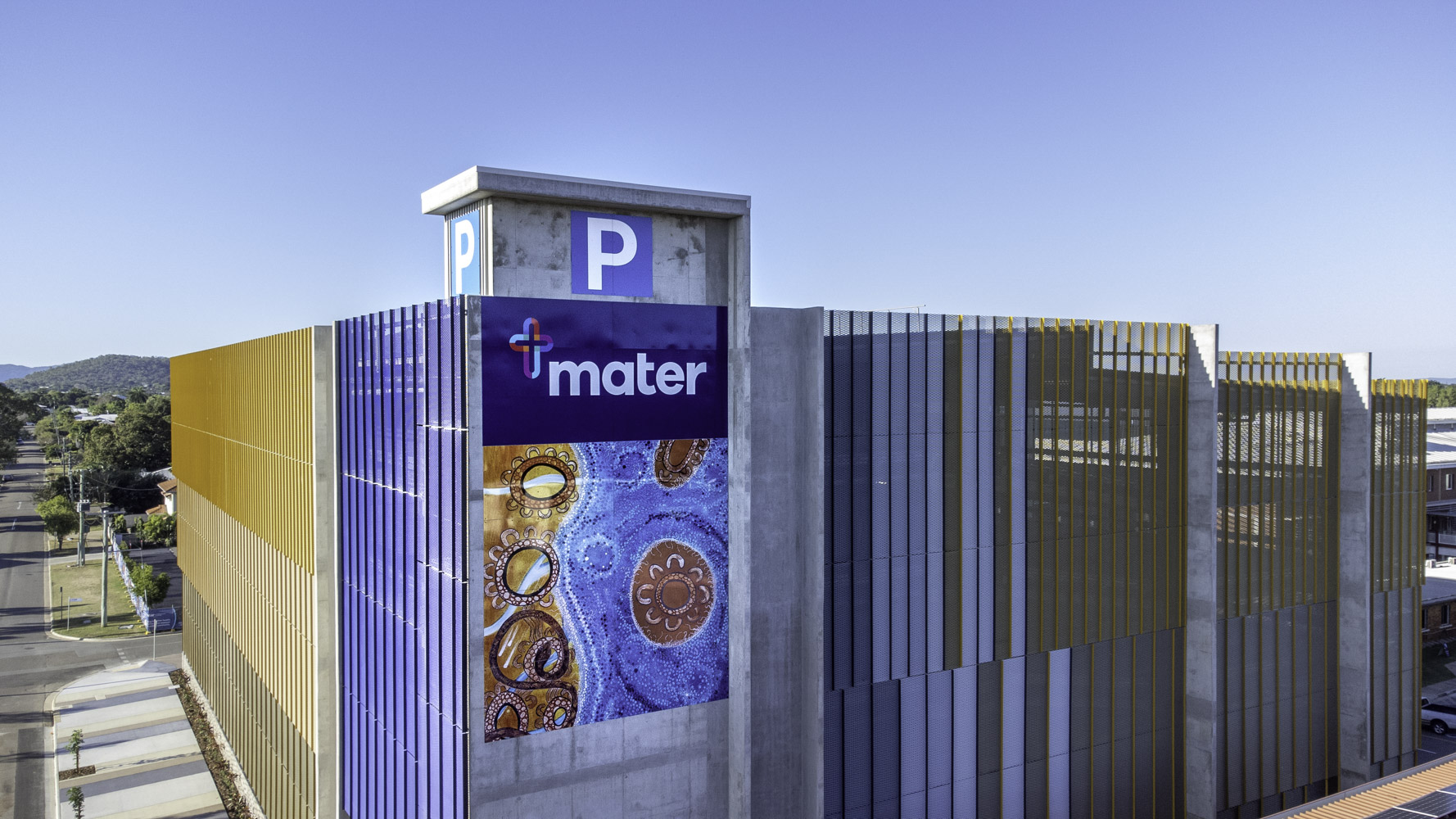 Project:          Six-storey car park
Location:        Townsville, Queensland
Sector:             Health & Community Infrastructure
| | |
| --- | --- |
| NAIF loan | Total project value |
| $19.75m | $116m |
| | |
| --- | --- |
| Public Benefit | Jobs |
| $7.6m | 12 FTE construction jobs and two ongoing jobs |
About the Project
Mater Private Hospital is a not for profit entity whose current operations contribute over $190m in economic activity to the North Queensland region.
The project forms part of Mater Townsville's $116m Pimlico campus staged redevelopment under the Pimlico Masterplan and will add a new six level car park to the Mater Hospital.
NAIF's loan of $19.75m will be used to finance the accelerated development of the car park which is a critical part of the overall redevelopment and will assist in reducing congestion in surrounding neighbourhoods and improving employee safety.
Indigenous Engagement
Mater's Indigenous Engagement Strategy will improve engagement, increase employment and improve the cultural capacity of staff with a focus on providing training and education opportunities.
An Aboriginal and Torres Strait Islander Reference Group will be established and a Reconciliation Action Plan developed to support and enhance Mater's engagement, as well as scholarships offered to students to undertake a Diploma of Nursing to help build Indigenous training in the health sector.
Other commitments include seeking to achieve a 3% employment target for the construction phase, and a two-phase procurement process to boost Indigenous contracting and participation in the supply chain.
"The carpark at our Pimlico Campus is a significant piece of infrastructure that will allow improved accessibility for our patients and visitors. This project is an integral part of our 10 year master plan, which enables our continued growth, demonstrated most recently through our $52 million Mercy Centre which offers a new Queensland X-Ray facility, digital Operating Theatres, a new Day Surgery Unit and  new Hospital entrance."

"This infrastructure will support our current projects, which include $9m relocation and development of the specialist Maternity and Special Care Unit and the construction of the $19m Medical Specialist centre."

Gerard Wyvill, Regional Executive Director, North & Central Queensland, Mater Health
NAIF media release: https://naif.gov.au/media-releases/hospital-redevelopment-to-receive-19-75m-support-from-northern-australia-infrastructure-facility-naif/
Ministerial media release: https://www.minister.industry.gov.au/ministers/pitt/media-releases/1975m-loan-build-six-level-car-park-townsville-hospital
Link to project webpage: https://www.matertsv.org.au/page/about-us/our-story/hospital-redevelopment
Note: Financial assistance to the project is subject to a number of conditions including the finalisation of the Queensland Government's consideration and agreement for the approved funds to be advanced.
Economic Impact and Public Benefit
Forecast $7.6m in quantifiable public benefit. In addition to the calculated benefit, the car park will reduce congestion in surrounding streets and provide convenience for patients and visitors and improved safety for staff.
The project is expected to create 12 full time jobs during construction and opportunities for up to 40 local apprentices and up to 740 sub-contractors. A further two full time ongoing jobs will be created during operations as well as other indirect jobs due to the improved car parking amenities on offer.